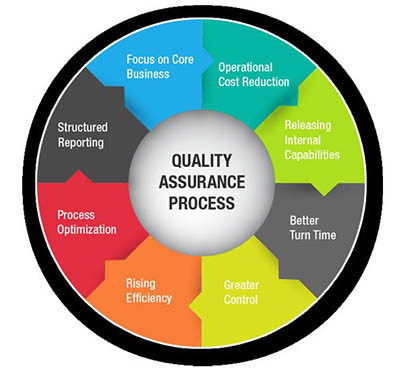 In our organization it is a deep rooted culture to ensure a high standard of quality which meets the parameters of Certification, and gives a service that has been beyond the life expectancy deemed to have been computed by the Engineers. We strive hard with our utmost efforts, hard work, enthusiasm, perseverance for quality, and earnestness to always maintain fair business practices. Our efforts to ensure customer satisfaction with the quality products have kept us in regular patronage by our long list of esteemed clients. Every product carries our name and with it the assurance that every person in our organization subscribes to - QUALITY. Not just product quality, but quality in the way that we choose to do business, quality in the way that we deal with our own personnel, quality in the way that we deal with our suppliers and ancillaries, and very importantly quality in the way that we treat our customers, both potential as well as existing.
We strive to imbibe this sense of commitment to quality down the rank and file of the organization.
GUARANTEE
We Guarantee free replacement of our products for any manufacturing defect within 18 months of despatch or 12 months of installation whichever is earlier, provided the same is returned without misuse & careless handling.